The most basic "best practices" in forming LLCs are:
To create or acquire a checklist that tells you all of the legal and tax tasks that should be performed for clients who need comprehensive LLC formation services; and

To use this checklist whenever you form an LLC.
When you form an LLC for a client, you should, ideally, perform all of the tasks on your checklist that are within your professional expertise; and you should help your client find other professionals who can handle LLC formation tasks that are beyond your expertise.
I've been forming LLCs since 1993. I still find that after I think I've done all I should do for a particular LLC formation client and I look at my checklist, I find yet additional tasks to perform. Unless you look at your checklist, you always forget something.
Obviously, if your client wants comprehensive LLC formation services:
You and any professionals you associate yourself with should perform all of the tasks on your checklist;
You should perform each of these tasks thoroughly; and
You should perform each in accordance with the applicable best practice. (This means, of course, that first you have to determine this best practice.)
Obviously, if your clients want only a portion of the services on your checklist—i.e., they want only intermediate or basic services—that's all you should provide; and you may have to provide some of these services less than thoroughly. But if this is the case, you should be clear about it in telling your client the scope of your representation—and I would argue that Rule 1.2 of the ABA Rules of Professional Conduct as in effect in most states so requires. Otherwise you might face a malpractice suit for what you didn't do. And you should always begin by offering your client all of the services on your checklist.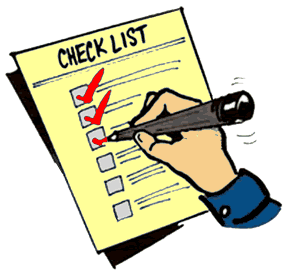 Over a period of many years, I've spent scores of hours compiling my own LLC formation checklist, and I've asked a lot of other LLC lawyers to review my checklist. The resulting checklist is attached here. This checklist is the backbone of the third edition of Drafting Limited Liability Company Operating Agreements, my Wolters Kluwer LLC formbook and practice manual, on which I'm currently at work. The table of contents of the third edition as I currently envision it is here.
I'll be quite grateful for any comments that, on the basis of your own LLC formation experience, you may have on either of the attached documents.
By